Shorewest, REALTORS® Northshore Office Presents: Café Sopra Mare - Ben Dameron, Jazz/Classical Guitar
Back to Events
June 05, 2022 | 10:30 a.m. – 12:30 p.m.
events
Presenting Sponsor:

Shorewest, REALTORS® Northshore Office
Additional Sponsorship Support Provided By: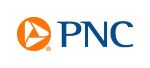 See performances each Sunday morning through September in the Villa Terrace's Mercury Courtyard.
Gates open at 10 am; Music starts at 10:30 a.m.
To kick-off of the Sopra Mare season, we'll have a bloody mary and mimosa cash bar available.
Free admission to Café Sopra Mare, general admission applies to see the museum.
Café Sopra Mare Summer Schedule
| | |
| --- | --- |
| June 5th | Ben Dameron, Jazz/Classical Guitar |
| June 12th | Barbod Mehrbod, Persian Tar |
| June 19th | Anthony Deutsch, Jazz/Classical Piano |
| June 26th | Brett Lipshutz, Harp & Flute |
| July 3rd | Toco Rio, Brazilian Choro Music |
| July 10th | Donald Linke, Guitar from a Piano Perspective |
| July 17th | Aidan Hogan, Cello |
| July 24th | Johnny Padilla, Soprano/Alto/Tenor Jazz Saxophone |
| July 31st | Neal Bardele, Jazz Duo |
| August 7th | Duo Serenata, Mandolin/Guitar Duo |
| August 14th | Joe Humiston, Singer/Piano |
| August 21st | Jack Grassel, Guitar |
| August 28th | The Flood, Americana featuring Ragtime, Early Jazz, and Rockabilly |
| September 4th | Eric Wruck, Flamenco Guitar/Dance |
| September 11th | Corey Klunk, Worldwind Jazz: Multi-Instrumental Classic Jazz |
| September 18th | Cosmo, Reed Quintet |
| September 25th | Anita Graef, Cello |