In the Park with Olmsted: A Vision for Milwaukee
Back to Exhibitions
April 14, 2022 – September 25, 2022
(Happening Now)
The Friends of Villa Terrace present In the Park with Olmsted: A Vision for Milwaukee at the Villa Terrace Decorative Arts Museum. This exhibition, guest curated by Annemarie Sawkins and Martha Chaiklin, will profile the significant contribution Frederick Law Olmsted, widely regarded as the "Father of American Landscape Architecture," made toward inclusive, accessible parks systems across the United States. The scheduling of the exhibition is timed to coincide with the 200th anniversary of the birth of Olmsted (April 26, 1822), a date that is being celebrated internationally to honor Olmsted's legacy.
While most notably recognized for designing New York City's Central Park, Boston's Emerald Necklace, and the grounds of the U.S. Capitol in Washington, D.C., Olmsted is locally regarded for his design of Milwaukee's Lake, Riverside and Washington parks, as well as Newberry Boulevard. To convey Olmsted's remarkable and rich history, the exhibition includes striking historic and contemporary images, along with a wide variety of maps, plans, posters, paintings, photographs, and videos.
While the legacy of Frederick Law Olmsted can be experienced all over America, the exhibition's focus on Milwaukee affords the opportunity to take a closer look at both the history and evolution of the county in context, and in relation to cultural and societal change, and to assess our local success and the challenges in maintaining our parks as democratic spaces for all communities to enjoy. While broad in its scope, the exhibition is the point of departure for a rich series of programs at the Villa Terrace Decorative Arts Museum and at partner institutions across Milwaukee that expand on Olmsted's democratic ideals.
To purchase tickets to the exhibition, click here.
For additional information on this exhibition and for a schedule of exhibition-related programming, please visit olmstedmilwaukee.org.
This exhibition would not be possible without the support of...
Presenting Sponsors:

Lead Sponsor: Joseph R. Pabst Fund - Greater Milwaukee Foundation
Exhibition Sponsor and Supporters:


Mary L. Nohl Fund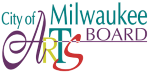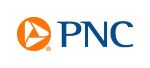 Shorewest, REALTORS® Northshore Office